Wow! Powerful stuff, the LAST day of the year. And what a year! Two weddings. So different. Just like the baby daughters are different. But both lovely and perfect for each couple. Tom's retirement [about which this blog will devote lots more time].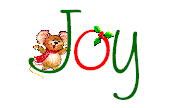 And Christmas with our new family. There is little that can compare in emotion to the Christmas season. It either brings out the rosy, cheery, almost saccharine sweet, over the top or the bah humbug. I get the bah humbug. I also get the worrying about whether there is enough Christmas in Christmas. To me, the problem is we have far to many cable hours to fill on a machine that was originally call the 'boob tube'. But enough about that.
It feels very appropriate that we  celebrate a new beginning in the midst of the twelve days of Christmas. We've had our Advent time to prepare. To await. To watch. That's so over. And now, how Catholic! To bring the most pagan of feast days to the middle of a very religious, Christ-centered season. Public relations was invented long before the last century. 
The Wall Street Journal had an article the other day about outsourcing your resolutions.  Making your resolutions more than public, but not even written by you. Another, a close, perhaps intimate friend, like a husband or wife, writes your New Year's resolution. That way, you not only have your resolution out there for all to see, but you have someone else counting on your fulfilling the resolution. Someone who will support and encourage.
In the Pen & Palette, SCBWI Carolinas' quarterly publication, as RA, I wrote of my daughter's thought that New Year's resolutions should be one word. Write! Submit! Encourage! Success! The thought of ONE word being your guide throughout the year is a powerful one. The thought that you can use just ONE word to shape your life is amazing.  My word for this year? 

There are so many ways to use this word. Present tense. Past tense. Future tense.
And so. On this, the last day of the year, I wish you great words of your own and