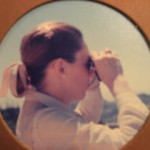 mostly I'm looking to solve THE mysteries, like…Why do weeds grow faster than flowers?…Why do hangers multiply in dark closets?…Why isn't chocolate a health food?
I was born in Baltimore, Maryland where there are mysteries aplenty. My parents decamped for a wondrous land on the other side of the country where the sun shined, snow did not fall, fog lifted and eventually, surfers reigned.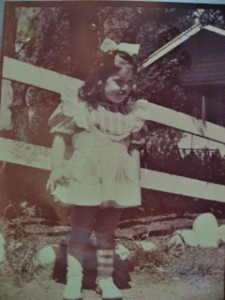 I was 13 months old. Some of the best years of my life were spent in this magical land despite the fact that I was a middle child. I went to a private all-girl catholic independent school and lived the good life in a school of eighteen acres in the Burbank hills. High school was at the  

I graduated from

with a degree in History–the most fun a person ever had going to school but then financial solvency reared it's head and off I went to

for an MBA in business. For years I worked arduously on that corporate ladder thing.
Then, I met Tom, a New Yorker, and I convinced him we could work as a team. We moved to New Jersey and I began to unravel the mysteries of eastern speak and corporate politics. I worked in New York, commuted by train into The City [which must always be capitalized!], learned to ride a subway and then it was time to go back west, but this time the city was on a bay.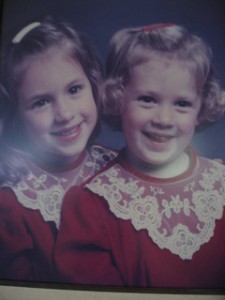 Meghan and Bayley, with the six letter names, were born in Walnut Creek, California. Another bay city beckoned and with it another mystery. Why did this family always live in a state that abutted an ocean? We moved to Boston where the girls faced the marvelous mysteries of K-12 education while I worked in technology and banking and at understanding the mysterious absence of r's in statements, i.e., "pak the ca in Havad yad".
In Boston, I yearned for a way to solve all the mysteries in my life. My mother had once told me that being a wordsmith might be a way to hammer out all the twists and turns, and, it wasn't a crime if you were a wordsmith.
 One day, a listing in the local community education pamphlet entitled So You Want to Write for Children caught my attention. I attended the class taught by a master teacher at Framingham State College who also introduced me to the Society for Children's Book Writers and Illustrators.
The magic of my early years began to return. I thought that if I could write down the mysteries I could solve them. So I started to write, and write, and write. Starving, pre-published authors like me need to stay near the cash, so, when Tom had the opportunity to move to North Carolina and a wonderful company, we moved. In the heat and humidity of the south I saw the northern cities quite clearly in my computer and it began to hum with contentment as it helped me write.
One sweltering summer, at a writers' conference in the southern university town of Athens where a bulldog resides, I met a few Sisters in Crime with mysteries of their own. I now visit them once a month in the Triad, talking about murder, mayhem and malicious intent. I also meet every two weeks with my SOUP Sisters, who have magic of their own, to discuss books, critique writing and help each other with magic spells designed to create the best stories ever.
And I continue to work at solving the mysteries of my life.