Just saw the new schedule for the 2018 NYC Midwinter Conference and I am impressed. Instead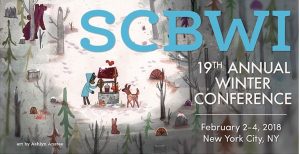 of the NYC conference being more about marketing, it is distinguishing itself as very craft and publishing related for both writers and illustrators. The choices are hard….getting a real understanding of writing history from Laurie Halse Anderson to understanding pacing with Phoebe Yeh….I mean Wow!
Sometimes I wonder if I really do get anything out of these programs, but I have to believe my writing is better, much better than it would be without it. I have learned, I have improved and not only in my writing but in the way to set my story apart in the query and in the synopsis.
I am torn between taking a session on nonfiction or the importance of pacing…oooh, so

many choices. As regional advisor and the host of a conference it is hard to get to, no more than that,  it is hard to concentrate on the actual information being delivered by the presenter.  So for me  the LA conference has always been more important to me the writer.  Now the NYC program is full of very craft heavy and experienced well spoken presenters. YAY!  Good news!
This is a departure for SCBWI and one that while appreciated, the element of being able to meet with multiple agents and editors and hear their spiel has been invaluable, but, there is a note that is also worthy of SCBWI "you are invited to submit a query to a maximum of two editors, agents, or art directors whose masterclass workshops you have attended. Please be sure to target your submissions carefully according to the guidelines given to you by the workshop leader. We encourage you to use at least one of your workshop choices for the rare hands-on opportunity to work with our master authors and illustrators."  Nice, so that too may have a hand in what I will sign up for. 
I have two completed novels, two WIPs and one, maybe two nonfiction to propose. The question is what to go to. I will probably change my mind a hundred times between reading the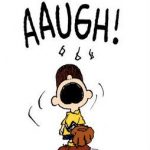 schedule and actually attending the conference.  Thank heavens for the time to be able to sift through and figure it out.
Maybe the issue is do I be brave and go out on a limb? Or do I look for more savvy on writing?  I've discovered that it is not in getting into the right programs but in feeling you've got the right information to go forward. So that's what I will attempt to do for February, 2018.  Sigh, a long way away!