That's what we say to each other in weather like this. Hotter than hell weather. Drop dead humidity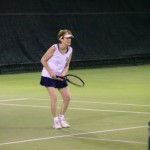 weather. Weather that makes you wonder why people even settle in the south! Okay, there are lots of reasons to live in the south, the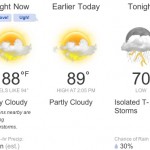 weather being one, but not when you go out and run around in it until your head aches and your eyesight begins to turn brown around the edges. Heat stroke, a very weird sensation. So are we nutz?
And, it's been hot.  We drink plenty of water, we make sure we stop and breathe between points, and when it's gets blistering, like today,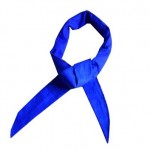 I wear a frozen neck scarf [watered and in the freezer for at least twenty four hours] around my neck. There's that pressure point at the back of your neck, if it's cool then, you stay cool.
When I took the required PE in college at CalState Northridge, I took tennis. A professor, a PhD. taught the class and believed that tennis was a gift from the gods. This was the late 1960s and he took us into the Sports Arena, now the Staples Center, and we watched exhibition matches of Pancho Gonzales, John Newcombe, Rod Laver and Ken Rosewall, my favorite. We watched their footwork and their strokes, remember these were the days of the wooden racquet, the metal racquet was just making an appearance with Wilson being the first. And the word was, use that Wilson and you'd lose your elbow in a matter of years.
Well, I use a ceramic racquet now. I like my racquet handle heavy, to balanced. And, I play this game because that professor was correct, tennis is a gift from the gods.