In 2008, on a trip to Chicago, we came across a small sign along the side of the road, the kind the government puts up to let you know about what's ahead. The sign read: The Bourbon Trail.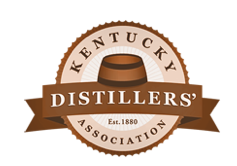 Now, who can resist a sign like that? Growing up in California I was familiar with wine tours through Napa, Sonoma and Mendocino. But bourbon? It took another five years before we could make that happen, but we did. We highly recommend the trip. Kentucky is a beautiful state.
Wine, while interesting, is fermented grapes, almost as old as mankind. Or is that mead?  But whiskey? Legend has it that St. Patrick introduced Ireland to the distilling process, learning the process in Spain or France. The process takes a bit of science so the initial product was probably either quite potent or not good at all! By the seventeen hundreds distilling became a viable illicit business and was inevitably made legal by taxing, that is a law that imposed taxes. In America, the illicit part was a grand tradition of the frontier. And in the 1700's Kentucky was the frontier.
Whiskey, sometimes called the water of life,  is distilled grain. Distilled grain in Scotland is called Scotch. In Ireland it's Irish Whiskey. In America we call it Bourbon.  Started in 1998 by the Kentucky Distillers' Association, the Bourbon Trail is one of those marketing ploys that brings together the combination of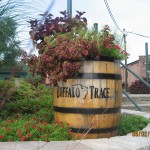 information both current and historical, touring and tasting. What's not to love? Distilleries are pretty small, workforce-wise. The seven on the trail for the most part had between one hundred to one hundred twenty employees,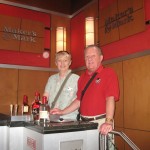 that included the distilling, warehousing and bottling crews and I guess, tour guides. Not a lot of employment, but a lot of product making a lot of money. Don't you just love free market enterprises? From Buffalo Trace in Frankfort, to Maker's Mark, where you can dip your own bottle in the famous red wax,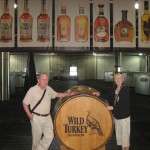 to Wild Turkey where you can get a bottle with a mistake on the label, to Woodford Reserve where you can see the building that used to house the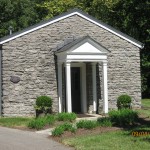 government T-men [for Treasury], to the still house at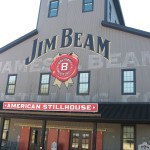 Jim Beam and the tasting room at Heaven Hill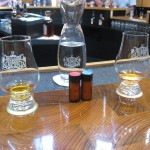 that's shaped like the inside of a oak barrel, not to mention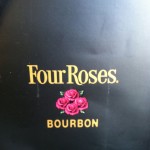 the charming and understated Four Roses where we found copper mint julep cups, and the newest of bourbon labels, Town Branch,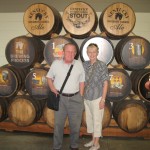 the trail was enlightening and entertaining. And, you want the finish to be as good as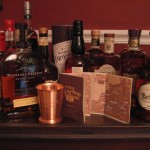 the trip. So, cheers, or, in honor of St. Patrick, Slainté, to our new collection of bourbons!