Focus. Wow, a tough word. A tough thing to do.
I am a student of history, always have been, always will be, and I am fortunate to have a good memory, about most things, especially those things which are important to me or which I feel are very, very cool. There is a lot that is important to me, and there is much more that I think is very very cool.
Writing this season I am distracted. For one, the election and I am very much a political junkie, a reader of all things political whether or not I believe in that ideology or system or line of thought. I do not understand not engaging others. I do not understand saying someone is wrong. I don't understand the language used–yes, I do use it–and yes it can be very powerful–but don't go all ballistic on a political candidate when you are throwing around swear words to denounce his swear words.  And, at this point I should probably apologize to my older sister who I told was wrong ALL the time. 🙂 But that is different, that is family and you can say things to family, can't you?
Also I am distracted by the work I chose to do. It is volunteer work, but it seems more like I should be making money somewhere, and I am not. But that's okay. I am living well, have a wonderful husband who loves me, children who talk to me regularly and baby grands.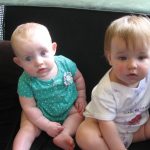 That is the prize at the end of the journey, if you make it that long…baby grands and mine are so very different and they are exactly like their mothers. God could not have waited longer to grant me this gift. But grant it He did and I will not waste it. If you feel unconditional love for you own children, it is amazing that it can be so multiplied for baby grands.
But I am distracted. The topic was focus. I think I was originally ADHD, or maybe just hyper active, an old fashioned term, or maybe I just had a great imagination and a huge desire to know everything. I think I still do. That I think is why writing this story nonfiction is difficult. I want to share it all. I have read so much. Probably should be reading more, but that is not always possible–I can't read Swedish, for example–Sigh.
So here is my resolution for this week. A couple three hours a week on the volunteer- SCBWI stuff, more than a couple of hours on Thomas, sleep, of course, reading, of course, and a FOCUS on what it is that my story nonfiction must convey.
My theme is There is nothing so dear to the human spirit as freedom. In this world today, I think this is the most important thing to discuss-not FDR's four freedoms: of speech, of worship, from want, from fear. The United Nations Freedoms  are not as succinct–after all they were written by committee. To me, the issues with both these listings is there is no distinction between that which is a Jeffersonian 'inalienable right' to a for, by and of the people government, and Dorothy Day social justice issues like education, health care and compensation. Aside from the 'free will' attribute, to me, we must enable and ensure the truth of the inalienable rights before we can tackle social justice.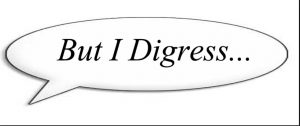 Side bit: When I was working in Labor Relations, negotiating contracts, the one thing that you wanted to stay away from was a list. Four reasons you could be fired, six reasons you received a warning, twelve reasons you had to post to another job at at certain time.
More on lists: That may be the biggest problem with the bill of rights, or the amendments, because we look to them to be the final word. No, I take that back.  Some of us do. Some don't, like when the Supreme Court Justice Anthony Kennedy stated that there is a constitutional right homogamy [same-sex marriage]  when there isn't even a constitutional right to heterogamy [marriage of opposite sexes].  I guess we as society, or at least some of society admit that the list isn't complete and we need to adjust.
The history I read in my journey to a story nonfiction is overlaid by life today, our values, our judgements, our understanding of the evils human have wrought and our perceptions of how we need to counter those.
I don't think there should be any words after freedom. No 'ofs' or 'froms' I think freedom is pretty simple, to live in a society, to be cognizant of the needs of that society, to be able to make personal choices within that society as well as to remove part of yourself from that society. And, freedom is not being subjected to judgement over your choices and have your personal freedom impugned because of your choices. All the while admitting that there are limits based on morals–not unlike the ten commandments, which to me is the essence of limited government 🙂
Now that is focus!