I have loved Archie, well, just forever! And so when I saw this book, I just had to read it. It had a nice classic feel. 1930-50s New York City.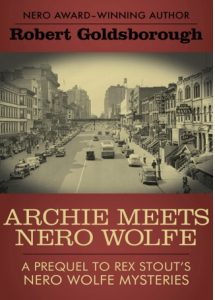 The book introduces Archie Goodwin as a young, I'm guessing nineteen or twenty year old and a very competent and already well-known Nero Wolfe.  Yes, Inspector Cramer appears as well as Sergaent Stebbins. S'matter of fact, the whole gang was there, Saul, Fred, Orrie along with Fritz and Theodore, although in this one we don't really get up to the Orchid room.
Yes, Archie drinks his milk. Although I was surprised that he had a scotch and water. And he is very savvy, lol, for someone just out of the rural areas of Ohio.
The mystery is a good one; who kidnapped the son of a rich New Yorker with a home out on Long Island and also killed two people, a chauffeur and a rag-tag homeless man.
It was an easy read, especially since I felt like I knew everyone and was just waiting to see how the mystery unfolded and how Nero and Archie came to work together.
I wonder if this is enough to get you into the Nero Wolfe books. I started them when I was young, and they were clever, urbane, witty.  And this was long before CGI or action sequences, when mind over matter counted. Still, I would recommend this to anyone who loves a good mystery, who is intrigued by how a mystery is solved and who enjoys the characters that take on these cases. Although Archie is young in this one, I do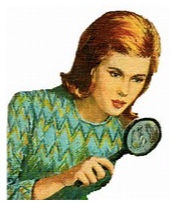 remember that neither Nero nor Archie ever aged, much like Nancy Drew or any of the 'sleuths' of the time.  They solved mysteries and were pretty much two dimensional characters. Yes, they had homes, families, likes, dislikes, but that never, every got in the way of a story.
A different time. Today you could not get away with a character who had no emotion, no wants, needs. In the days of Nero Wolfe the entire story was about the mystery and the way it was solved. Today it is about the mystery, but we want to identify with the character, feel for them, need them to succeed.
Sigh. For me, it will be all about the mystery!